We will make sure your website starts to take shape and relates an awesome image of your company – plus don't forget that 97% of the time people are coming to surf your site for homes & property and we are going to have that area impressively covered with our "Search Like and Agent" usability!
Use the following outline to start yourself thinking, then email your designer or website-coordinator as much of the following information as possible: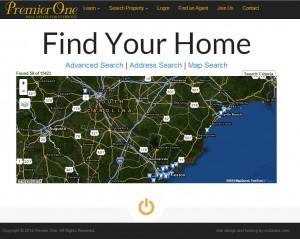 Logos, background photos, preferred colors – if different from the logo colors, let us know what you'd like. (remember that can be changed easily in the admin panel anyway – so we might experiment a bit later with them for the best result)
Get together information about your company – or your corporate information for "About Us" page or "Company Info" pages.
Any materials or research, articles, blogs or points of interest or market data and insight that you may have written – this is great for SEO!.
Do you have some statement to show what makes your company unique (your unique selling perspective) Any special qualifications or credentials you'd like listed somewhere.
Bios on Owners or other information you may want to include on your website (agent bios can come later if you'd like along with photos on the Office IDX interface)
Information on your geographic area, market, town of otherwise that would be beneficial to your potential clients.
Keep in mind the fundamentals of Great Real Estate Website Design are already going to be covered in your BrokerIDX Theme and design by us:
Clean layout;
Great presentation of the property search;
Call to action buttons that make you want to click;
Effective header area that Brands your Company and how to contact you
Creative use of photos, icons, illustrations; (people like to look at the pictures!)
Workable color-scheme; (nothing too hard to view)
Multiple times for them to contact you and register for your great information and services!
Relax and enjoy the process while your Great Real Estate Website takes shape!