Sadly there are a ton of SEO companies out there that just don't know what they are doing. Or, even more (sadly) they will take your money and do a bunch of what I call "busy work" that doesn't have a chance at ranking you for any significant keyword in your market and worse, could possibly cause harmful penalties to your online authority from the SERPs (Search Engine Result Pages) that you are trying to build authority with. The Tale of Two Firms, is just such a story. Our most recent case study was brought about because one of our team members friendship with an attorney. The names are going to remain hidden to protect the innocent but the facts will be revealed and actual comparisons shown.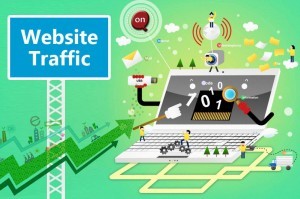 To build brand authority with the major search engines takes massive amount of effort, but more importantly it takes knowledge, skill and proven tools. Money won't buy you love or rankings. But, a highly technical, brilliantly executed and focused approach will.
Dedication and a passion to excellence for the firm you represent, along with the skill needed, will win every time!
This is going to be a short tale…
Firstly, we have a firm that one of our team member has a close friendship with. He approached his friend about our services for his firm only to discover that he was 2 months into a 6 month SEO contract at $950.00/mo. and would have to wait and see after that period. Not wanting to push the friendship, he backed away. Also, not wanting to take a competitor firm into the program he suggested we build a brand new website and rank it in the market and allow his friend the opportunity to "sponsor" the new website and reap the benefits of the leads that would come from it. Obviously, he will be missing the brand recognition, but it seemed a novel idea.
Here is a snapshot of the two firms Less than 6 months later:

SEMrush is a 3rd party reporting service using Google.com database
The Visibility is an index based on Click-Through Rate (CTR) that shows a website's progress in Google's top 100 for keywords for traffic impressions and page placement over a broad spectrum of search terms for this local legal services market.
End of the tale….
For more information and a complete copy of the Case Study register and once approved a link to access the study will be emailed to you. This study reveals actual URL addresses, business names and other information that is not available to the general public.  [dt_button size="big" style="default" animation="none" color_mode="default" icon="" icon_align="left" color="" link="http://onqsites.com/get-a-copy-of-our-most-recent-case-study/" target_blank="true"]Get YOUR Copy of the Case Study Here[/dt_button]
If you would like to view a short video with highlights of the study join our members area (free and a valid email is all you need).